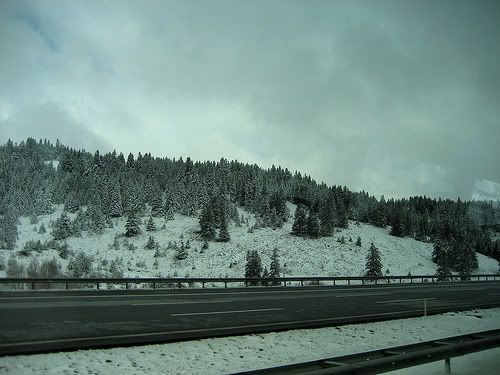 Sunday I had to go to Ankara, so I decided to go by bus , as I like travelling by bus .Well , as a matter of fact , I'm afraid of plane trips , I have travelled several times , but I still haven't managed not to be stressed while being in a plane.
Anyway , the trip would last 6 hours so I thought it might be better to take a book by myside.
As soon as the journey started , the hostess started to offer us , cakes, coffee and other beverages as well.She kept doing this approximately all the time.I was surprsed to see such a thing , because even in the plane you can't get such a service.You know the meals are getting smaller each time at the planes.
As I wrote on my last post , I was feeling so sleepy so I decided to have some coffee .I was just to read my book when I heard some awful voices.They came from the movie.It was a movie about some magicians.I don't know , should I add it was a dreadful movie?That's why B.class would be too positive for it:)
I remember my last time when I travelled , it was a bad movie playing too.
I think some music would do better:)
Anyway , I got some great photos from the bus , it had snowed somewhere (I don't know where we was at the moment) and looked really enchaunting.
I enjoy travelling by bus, reading while traveling and meditation.And the view was really terrific , so I had a great time.
I guess I'll go there often as long as my friend will be there...