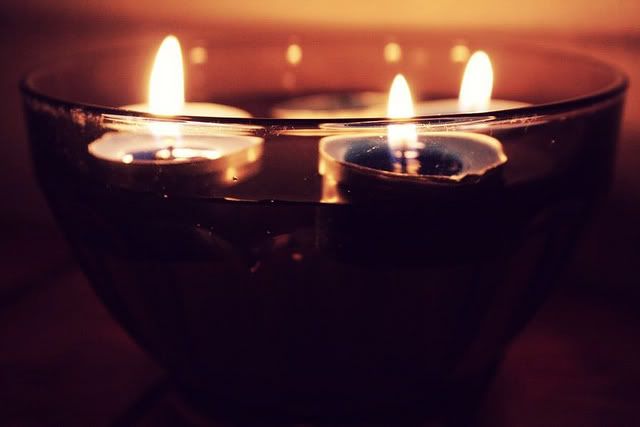 © Eni Turkeshi Photography

This wednesday i had the electricity off at home.i noticed once more how much addicted i was to electricity and all other equipments that work using it.
and i hated it:(
instantly lighted some candles and started to think that nowadays candles were used mainly because of the lovely ambiance of them to create some romantic and cozy places.
but i was merely thinking of that:)
i was looking at them,enjoying the warm light that came out of them,sniffing their calming sandalwood odor, observing the trilling shapes of their shadows at the wall.
i kept doing this for some time and i noticed how rarely i do this generally now.
I mean that is uncommon for me now , to sit down and observe something , focus at some point and try to perceive things this way.
i'm so out of time, we're se out of time! always rushing ,always in a hurry to accomplish something, to bring a matter to a conclusion.
And every other detail , except for this matter , seems so in vain and so unnecessary!
That's maybe why we have lost interest and don't care any longer for many life essentials and values.We have forgotten to sit and ponder!
At least i'm aware of this foible of mine.
So ,taking advantage of the situation i was forced to be, i abandoned my attention and let my mind go free, let my eyes ramble on .
I stayed this way for about one hour and i can definitely say, i enjoyed it a lot and felt quite released after it.
Sometimes it's necessary to get yourself secluded from the quotidian hustle.And just sit and ponder , or just try to experience many things we generally have desisted.
Because ,life's poesy is hidden on tiny details!