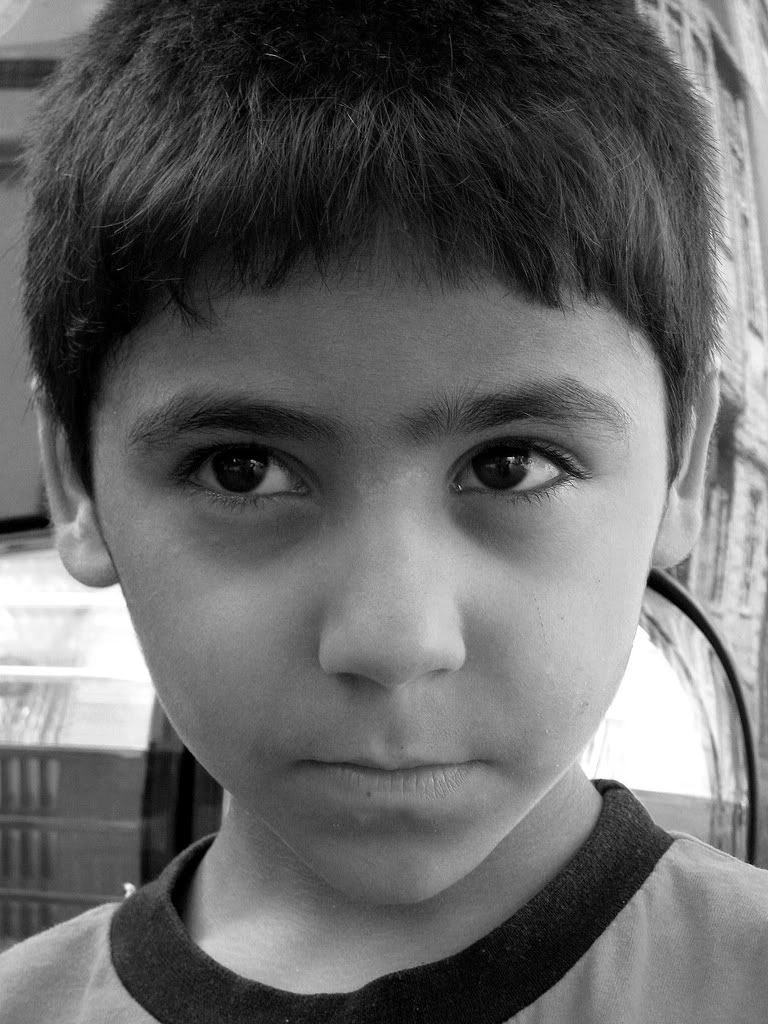 Once ,during one of our safaris, I experienced something very interesting that led me to this post.
We were taking photos with friends at Cibali one of the old , suburbs of Istanbul, very well known for the old fashioned houses and the very untouched nostalgic neighbourhood atmosphere.
But this is not what I'm gonna talk about today..What catched my attention was this little boy, that you may see on the attached photo.
I had shot hundreds of children portraits that last hour and I was feeling a bit tired.
Then I see this guy approaching.He asked me to take his portrait too.
Damn , I was so very tired, I just needed some rest, so I rushed to say smiling:
- But , my dear I took your portrait too.
-No you didn't -, he said .-You took a lot of pictures but not mine-, said he with a stubborn voice.
I looked at his eyes and suddenly had an unexplainable feeling of shame.Felt so very bad, for how I've acted.This little guy, had disarmed me with his genuine naivite.
I forced my self to smile, for I didn't want him to understand what I was thinking.Got some shots of him, showed them to him, then he thanked me , I thanked back and he went away.
While watching him , run away happily and carelessly , I thought how hard , wrong and meaningless was lying to a child.They'd challenge everything with their genuine sense of perceiving!
This case was not an important one maybe, but I'll bear this one in mind for the future:)