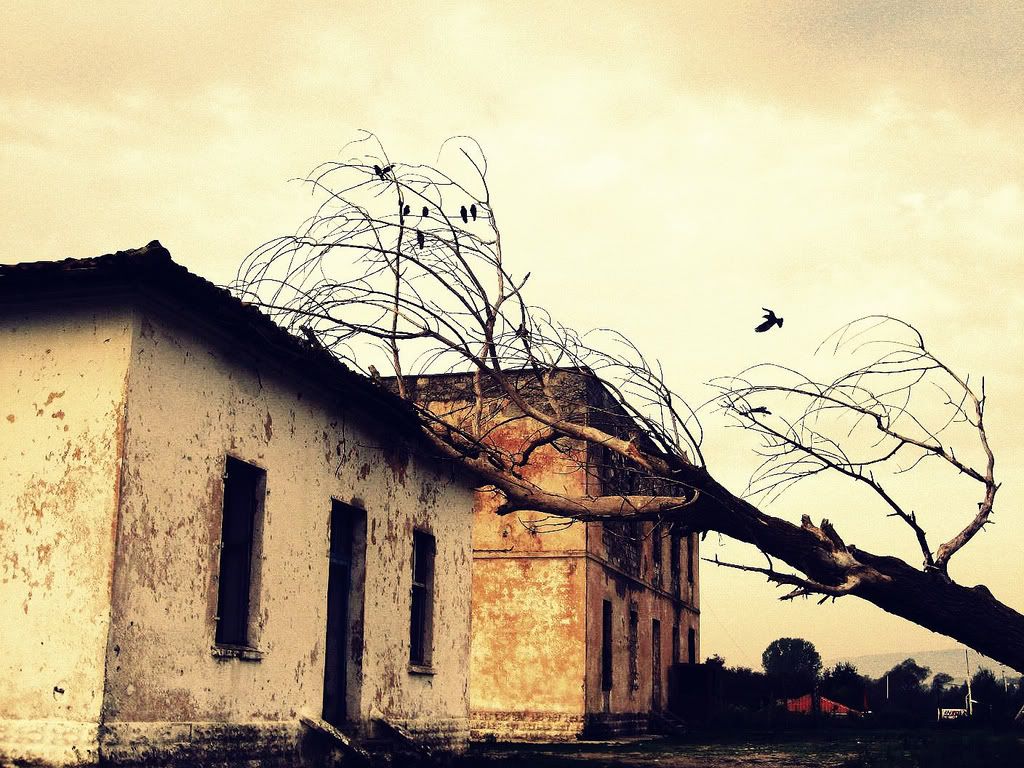 There's something special about the abandoned places.Besides their looking so gloomy,lonely and sometimes scary , what mostly catches my attention is the spooky silence of them.
Or should I say , screaming silence?Because even if you can't hear this sound, your ears feel like echoing different voices, thousand sounds and so much melodies.
And it has the same effect on your eyes as well.There's a transparent visuality coming in sight there.It's maybe very weird , but your mind indispersed to so many alternatives.
This can't come out just because of our imagination.It can't be just mere fantasy.Or a wisdom caprice.
I think it's the unique blend of perception and the genuine force of memories and the melancholy for what has been truelife and now abandoned.
I shot this photo in Muriqan,Shkoder,very close to the political borderline between Albania and Montenegro.That's what I thought while taking this photo.