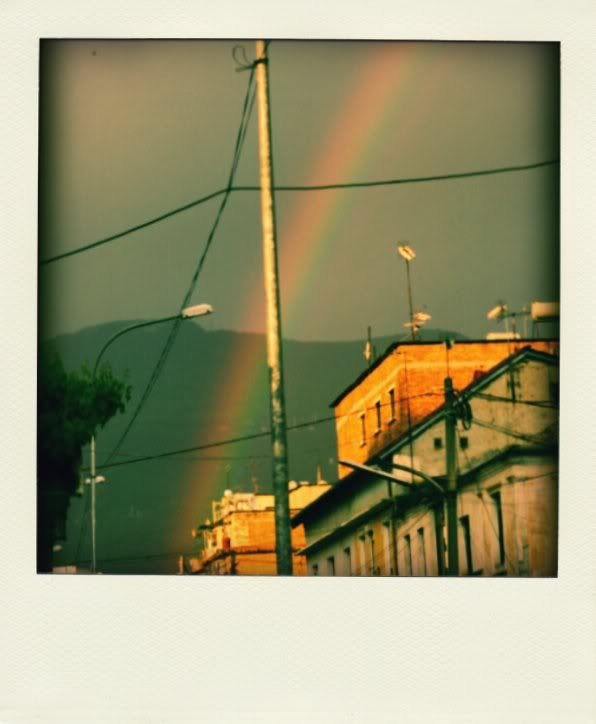 © Eni Turkeshi Photography
After a long period of rainy days , last day i stumbled upon a marvelous rainbow in Tirana.
It was really amazing at least for me since i have not experienced many of them.
And i can definitely say that ,up to know except for the rainbow i had seen in Bosphorus ,Istanbul this was the most amazing one ;)
It looked like it was dividing the city ;)
I had never seen a rainbow looking so close to the city and so down to earth ;)
I wanted to share this genuine moment with you ;)
Enjoy the lovely rainbow of Tirana!
ps : you might want to listen to this while watching the photo ;)
http://www.youtube.com/watch?v=PKH8WzyIBq8&feature=related