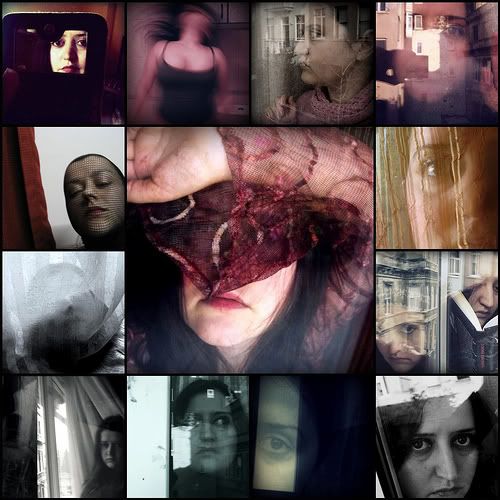 © Eni Turkeshi Photography
Here`s a collection of my moody portraits.
All of them consist of dark emotional photos.

Maybe next time i`ll prepare something cheerful ;)


If you follow the links below you can see the photos one by one.
To see this photo large :
http://www.flickr.com/photos/eni/3617687455/sizes/o/
dream about the sun you queen of rain
No matter how cleverly you sneak up on a mirror, your reflection always looks you straight in the eye.
happy manic monday
diary of a desperate housewife
desperate urban absorbtion
veiled
through a curtain darkly
thoughts suffocation
double tagged -book reading
waiting for the window of relax to be opened
longing reflects blue on me
peeling the blues off
of fading memories, fragments and steam
Created with
fd's Flickr Toys
.