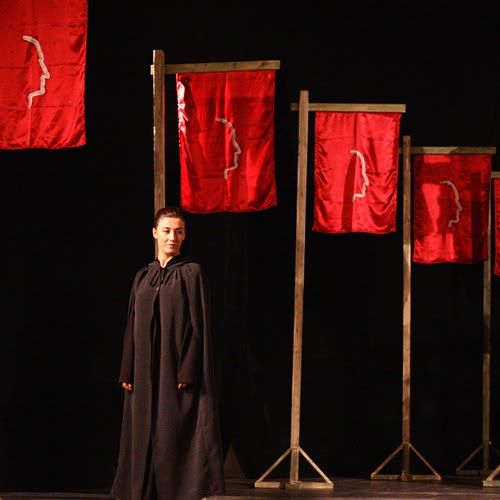 all photos : © Eni Turkeshi Photography
Yesterday i had the chance to watch Bertold Brecht`s drama `The caucasian chalk circle` performed by the students of Academy of Fine Arts of Albania, acting branch.
My cousin , the lovely girl on the picture above was performing too;)
It was their diploma performing and everyone was a little stressed but they managed perfectly to transmit the emotions and powerful sense of this beautiful piece of Brecht.
I don`t think i`m exaggerating when i say all of them looked so pro in my eyes!
It was one of the best performances i`ve seen lately;)
To read more on the drama please check the link below.
more photos here
https://www.facebook.com/media/set/?set=a.93725853036.89458.670733036&type=3
http://www.gradesaver.com/the-caucasian-chalk-circle/study-guide/short-summary/