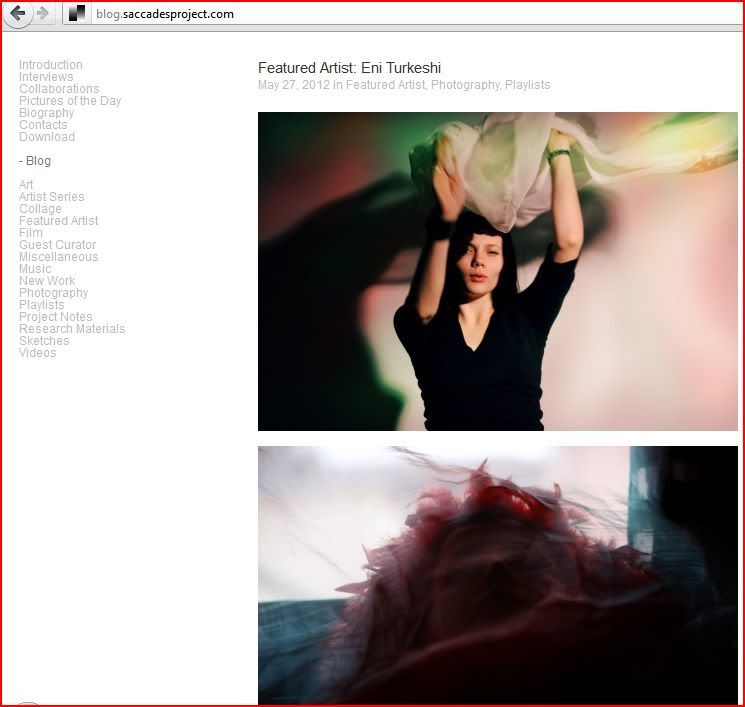 I`m very proud to be one of the featured artists of the splendid Saccades Project, of which i`ve been a fan since last year.
The project is created by Courtney Eldridge , a novelist who is studying artists and collaborating with them as part of the new story she is writing.
Courtney is one of the sweetest people i`ve ever got the chance to collaborate with.
I`m impressed by her dedication to her work , her kindness and her positiveness.
I`m really happy to be a part of her inspiring project .
You may read the interview following ;)
this link