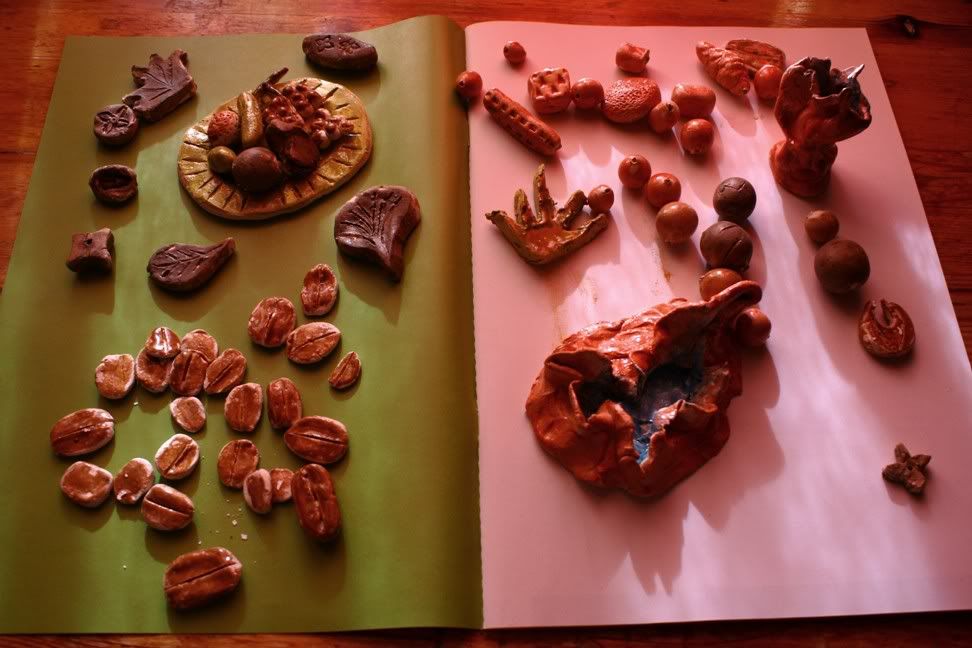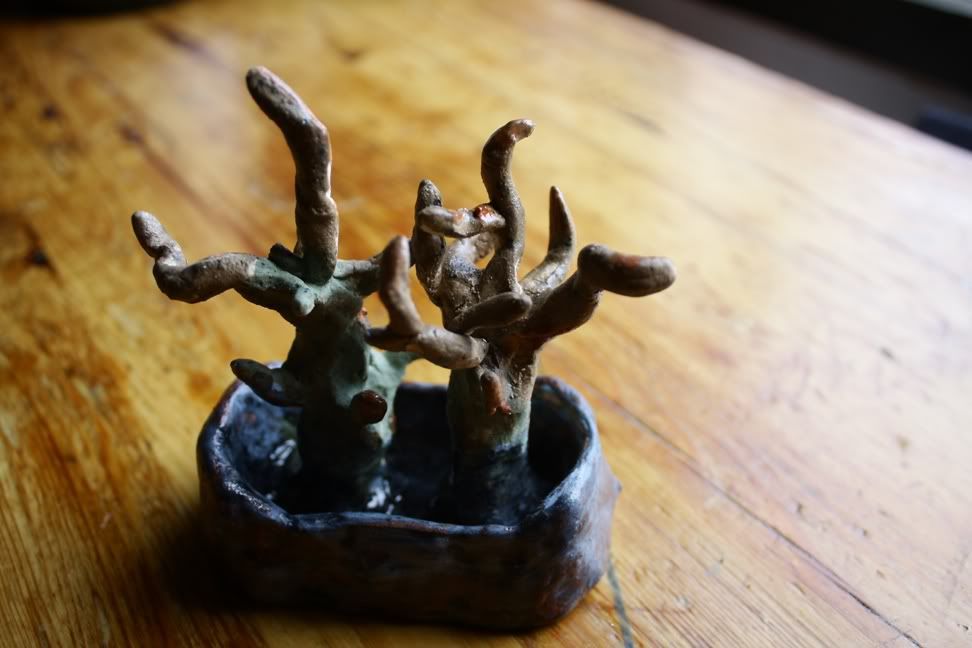 (c) Eni Turkeshi
Here are some photos from some works of mine and my mom`s (she helped me especially in the little parts), done last year.
It was the first time i tried clay and enjoyed it a lot.
Actually i`d like to try raku as well, it looks really like an amazing technique.Alas i don`t have the conditions to try it now, but i hope to be able to try it in the future.
note: i have done a better mask , but unfortunately i didn`t get a picture of it before giving it as a present.